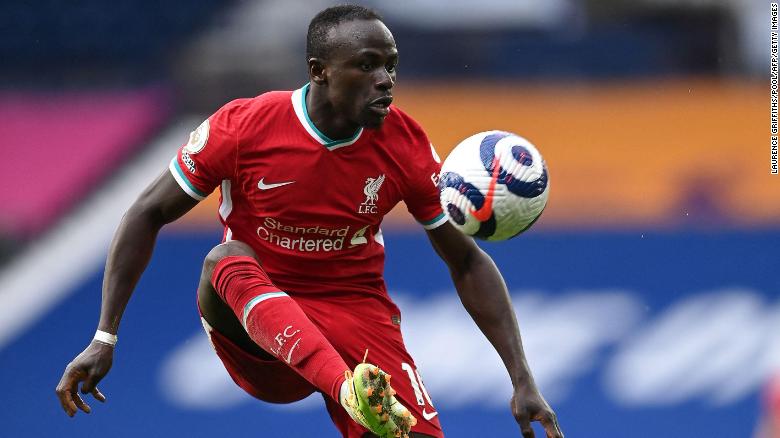 Liverpool football star Sagio Mane has donated $693,000 (£500,000) to help fund the construction of a hospital in his hometown of Bambali in Senegal. The village, about 400 kilometers outside the capital city Dakar, did not previously have a hospital. Mane met with Senegalese President Macky Sall earlier this month to discuss the project, which will include departments for maternity care, dental facilities, and consulting rooms.
"The Liverpool striker has presented the Head of State with an ambitious plan to build a hospital in Bambali and is counting on state support for medical personnel," the official account for the presidency tweeted in June. Mane also shared his enthusiasm for the project, tweeting: "Very honored by the audience that the Head of State, His Excellency @Macky_Sall granted me. A good time to discuss football but also our social projects."In 2019, Mane donated close to $350,000 (£250,000) to build a school in Bambali. The year before he also gifted 300 Liverpool shirts to his home village so that residents could wear them during the Champions League. 
Life in the village of Bambali was hard.
When Mane was just seven, his life got even tougher."We were about to play on the field when a cousin approached me and said 'Sadio, your father passed away.' I replied 'Oh really?' I thought: he's joking, I couldn't really grasp it. He'd had a stomach ache, but because there was no hospital, we tried traditional medicine. They took him to a village and he died there."By the time he was 15, Sadio was making a name for himself. The best player in his village, if not the region, was known to his friends as 'ballonbuwa' — the ball wizard. But the obstacles to his dreams weren't just geographic; they were much closer to home. Speaking in "Made in Senegal," Mane put it bluntly: "Nobody in my family wanted me to become a footballer."The Mane family are the imams of Bambali and many in the family didn't even like football. "There was no way they'd let me go, not in my lifetime," says the 28-year-old star. That's why he escaped under cover of darkness, packing his bags at 6 a.m.and catching the bus to Dakar. He didn't have any ID at the Gambian border but was allowed to pass through with his student papers. In the capital, he was living the dream, but his family was worried sick. After a week, they tracked him down and dragged him back to the village, "it was the worst day of my life, I felt hate for my family." But he agreed to return on one condition, that he'd only attend one more year of school; after that, he was free to follow football.