Mr. Kelly's conviction marked a stunning fall for a man who was once one of the biggest names in R&B music. It came after the first Me Too-era trial in which most of the victims were Black women.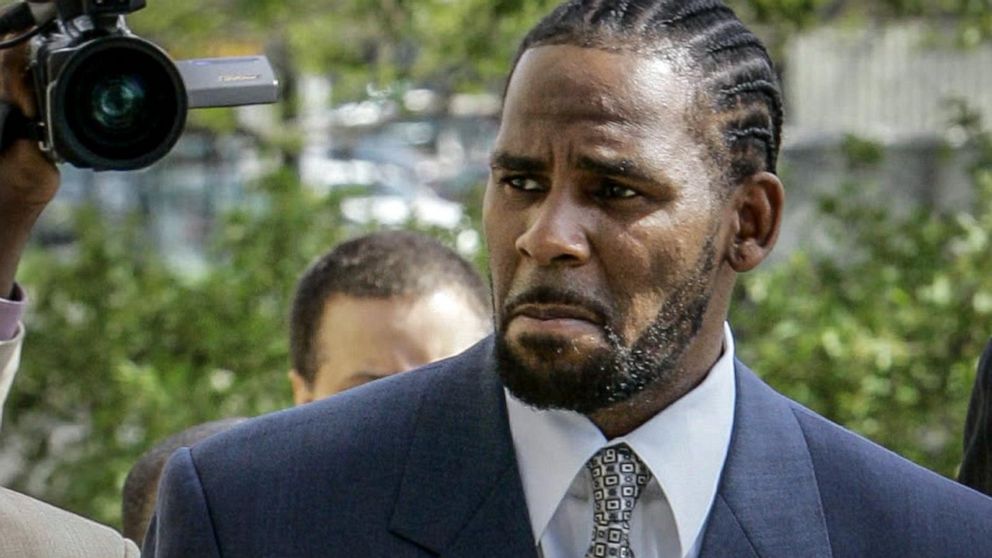 Over more than five weeks, nearly a dozen victims of R. Kelly took the stand in a New York courtroom to provide harrowing details of the abuse and mistreatment they suffered at the hands of the famous singer.
Many of the 11 women and men, some of whom cannot be publicly identified, describing having sex with R. Kelly when they were underage. They described him as controlling, angry and violent – adding that he required them to call him "daddy".
Other women say they were forced to write letters of blackmail, including false confessions that could later be used against them.
On 27th September Kelly was found guilty of racketeering and sex trafficking charges. He will be sentenced on 4 May.
So what have the victims said about the man now facing life behind bars?
R. Kelly trial.
A jury in New York has found R. Kelly guilty of running a scheme to sexually abuse women, men, and children over two decades and the former music star could now be facing the rest of his life behind bars.
The 54-year-old was found guilty on all counts – one charge of racketeering, which positioned him as the head of a criminal enterprise that preyed on young women, and eight counts of trafficking girls and women across state lines for prostitution.
Once one of the world's biggest pop stars, Kelly was initially arrested on these charges in July 2019, but his trial was delayed because of the Covid-19 pandemic and scheduling issues with separate cases he faces in other states.
Following the verdict, Jacquelyn M Kasulis, the acting US attorney for the Eastern District of New York, said: "Today's guilty verdict forever brands R. Kelly as a predator who used his fame and fortune to prey on the young, the vulnerable, and the voiceless for his own sexual gratification.
"A predator who used his inner circle to ensnare underage girls and young men and women for decades in a sordid web of sex abuse, exploitation, and humiliation. To the victims, in this case, your voices were heard, and justice was finally served. We hope that today's verdict brings some measure of comfort and closure to the victims."
"For years, I was trolled for speaking out about the abuse that I suffered at the hands of that predator. People called me a liar and said I had no proof. Some even said I was speaking out for money. Speaking out about abuse is not easy, especially when your abuser is high-profile," Pace wrote.
The MuteRKelly campaign, founded by two women in 2017 to try to remove the singer's music from the airwaves, said on Twitter they hoped the verdict "brings some sense of justice to the brave survivors who came forward."
Kelly, whose full name is Robert Sylvester Kelly, had pleaded not guilty on all counts but refused the opportunity to testify in his defense.
An assistant said he helped R. Kelly marry Aaliyah when she was underage.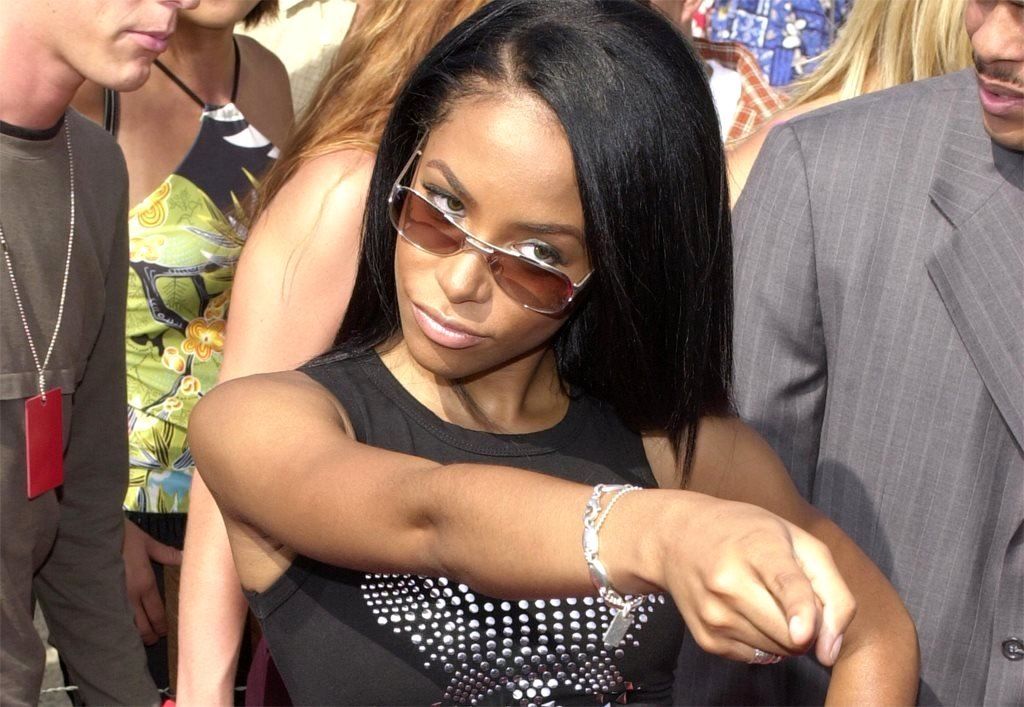 Kelly's former tour manager testified that he bribed a government worker to obtain a fake ID for R&B star Aaliyah – who was then aged 15 – so the singers could marry.
Demetrius Smith, 65, said he was informed Aaliyah might be pregnant after a concert on Kelly's 1994 tour, and that they planned to get married so Kelly could avoid potential prosecution for having sex with a minor.
Although Mr Smith initially objected to the plan, he says he eventually told Kelly, "'I know how to get her an ID,' and that's what I did.
One of the star's former backing dancers later testified that she had accidentally disturbed Kelly and Aaliyah in a sexual situation in 1993, a year before the marriage.
The woman, who testified under the name Angela, said Aaliyah would have been 13 or 14 at the time, making her the youngest of his alleged victims.
The minister who officiated the wedding, Nathan Edmond, also testified, saying he was unaware of who the couple were at the time.
Mr Edmond, now 73, said he was asked to sign a non-disclosure agreement after the ceremony but refused. Instead, he promised Kelly he would never speak about the wedding. He only testified at the trial under subpoena.
The marriage was annulled a year after it took place. Aaliyah died in a plane crash in 2001.
Kelly's lawyers described much of the testimony regarding Aaliyah as "fluff". The marriage and Aaliyah's alleged pregnancy are not relevant to the charges he is facing, argued Mr Cannick.
The only pertinent question was whether Kelly tried to bribe an Illinois employee for a fake identification.
"Robert knew nothing about it," he said.
The conviction of R. Kelly on all nine counts.
The 9 counts against him came as a significant moment in the Me Too movement for both Black women and for the music industry, ushering in a sense that, finally, justice had been served.
But the verdict on Monday also prompted an obvious question: Women have said that the singer's abuses began as early as the start of the 1990s — why did it take three decades for the singer to receive criminal punishment? R. Kelly is set to be sentenced at 10 a.m. on May 4 by the same federal judge who oversaw his racketeering and sex trafficking trial in Brooklyn. Mr. Kelly, 54, faces 10 years to life in prison.
Stop by all the time for current news and more tips how to live a healthy life, see you soon.