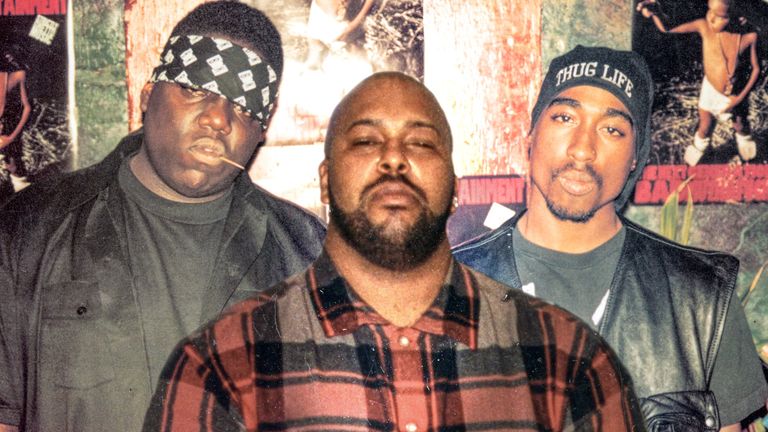 I didn't want to do interviews for years. It was dangerous to know anything."
After more than two decades, Leila Steinberg, former mentor, and manager of Tupac Shakur, is one of several people featured in a new documentary who have now spoken out about the events surrounding the rapper's murder in September 1996, and the killing of his one-time friend and contemporary Christopher Wallace, The Notorious BIG, six months later.
Two of the world's greatest hip-hop talents, their murders have never been officially solved and speculation and theories about who pulled the triggers – and who was pulling the strings – rumble on. A search for information can take you down a rabbit hole of hundreds of reports and accounts gathered over 25 years.
It is a complex story of rivalry, gang culture, and alleged police corruption.
But many accounts of the time seem to come back to one man: Suge knight, the co-founder of the infamous West Coast rap label Death Row, and rival of Sean "Puffy" Combs and his East Coast label, Bad Boy.
In September 2018, three years after running over and killing an associate in Compton, Los Angeles, Knight was jailed for manslaughter for 28 years. It is his imprisonment, says filmmaker Nick Broomfield, whose 2002 documentary Biggie & Tupac led to now retired FBI agent Phil Carson investigating Wallace's murder, that was a turning point; with Knight's power diminished, those who once worked for him and knew him felt freer to talk.Advertisement
Steinberg is one of several people featured in Broomfield's follow-up, Last Man Standing, which sees the director revisiting the story almost 20 years later. The documentary paints a picture of Death Row as a workplace entrenched in violence and misogyny, and features new testimonies supporting the theory that Knight commissioned the hit on Biggie – with "dirty cops" from the Los Angeles Police Department (LAPD) allegedly involved.
These are not new accusations; claims about Knight and the alleged involvement of corrupt police were made years ago by LAPD officer Russell Poole, a leading investigator in the Biggie case who was "vilified" by the force, says Broomfield. Poole, who featured in the first documentary, retired early and went on to continue his investigations privately, the case consuming his life; he died after suffering an aneurysm in 2015, while discussing the Tupac and Biggie murders at the Los Angeles County Sheriff's Department.
The LAPD told Sky News it did not want to comment on the claims and the documentary, but has previously denied the allegations. A legal representative for Knight did not respond to Sky News' request for comment.