Naomi Osaka is without a doubt one of the coolest athletes ever, and now she's revealed a collaboration with Takashi Murakami and Yonex, which features both a tennis racket as well as a matching bag. Talk about court style.
Osaka's venture into fashion and design goes way back. The 23-year-old has already become a Louis Vuitton ambassador, starred in a campaign for Sacai x Nike, and has graced the cover of Vogue, Sports Illustrated, TIME, and of course, Highsnobiety's own FRONTPAGE. She's quickly become a style icon and a role model for young athletes around the world, putting an emphasis on mental health and speaking openly about some of the struggles she's faced, most recently choosing not to participate in post-match interviews with resulted in her having to pay a massive fine.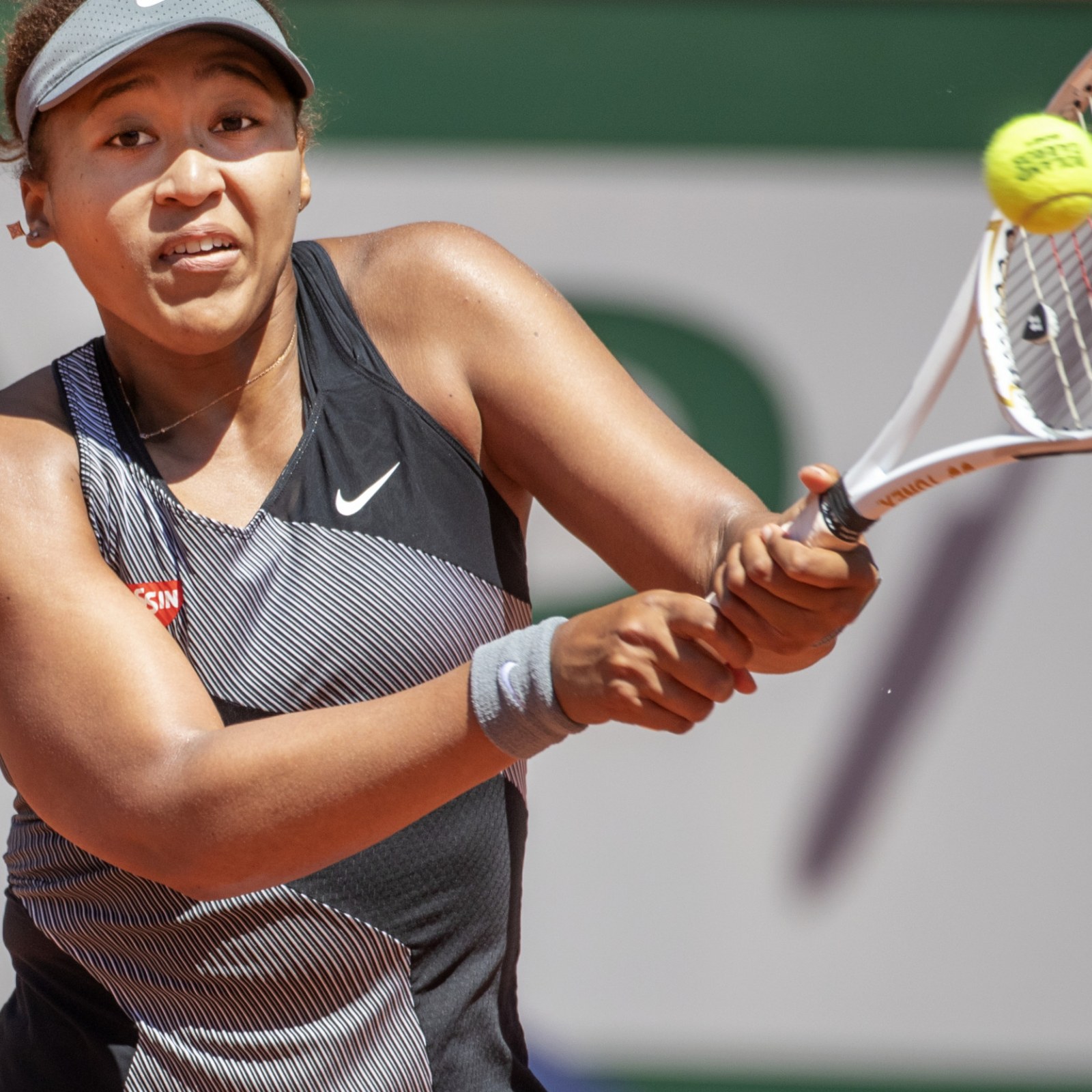 The collaboration with Takashi Murakami.
Features the artist's recognizable pink smiley face flowers, and the Yonex EZONE racket sees a contrasting orange handle wrap and is finished off with "NAOMI" branding on the frame. The matching bag features the same design, as well as a small bear cartoon figure holding Murakami's rainbow flower.
Naomi Osaka is set to debut the new racket at the upcoming US Open at the end of the month. There's yet no information as to when the collaboration will be available to the general public, but we're expecting updates as the tournament gets closer. If you hadn't considered picking up tennis before, you'll definitely want to now.
NAOMI OSAKA'S SKINCARE LINE.
Naomi Osaka is diving into the world of beauty with her new skincare line Kinló. But it's not just any beauty launch, the label will focus on sun-care products for darker-skinned people.
Business of Fashion reports, the tennis star is launching the skincare line with Los Angeles-based A Frame Brands with the aim of specifically meeting the needs of people of color, who have been underserved by the broader market. Osaka, who is of Japanese and Haitian descent, was inspired by both ethnicities for this brand – "Kin" means "gold" in Japanese, "ló" means "gold" in Haitian Creole.
In the United States, about 33 percent of Black Americans die from melanoma, the deadliest form of skin cancer, within five years of diagnosis, according to the National Cancer Institute, compared to 8 percent of non-Hispanic white Americans. The reason for the gap is complicated, but improper sun protection definitely plays a role.
"What drew me towards this project is having memories of being a kid and not knowing how to protect my skin," Osaka explained. "I only started wearing sunscreen recently."
Kinló's first range of products includes an SPF 40 tinted face lotion that also protects against blue light, an SPF 50 tinted face lotion formulated specifically for activity, restorative body spray, recovery lip balm, and recovery eye cream. Each product is formulated to address the needs of people with more melanin in their skin – something that many brands simply ignore. For instance, the tinted formula promises to blend without residue. To top it all off, all items are affordably priced under $20.
The collection is set to launch in the autumn of 2021 and will be sold direct-to-consumer.