Earl Simmons, the rapper better known as DMX, died on Friday at White Plains Hospital in White Plains, New York, one week after suffering a heart attack. He was 50 years old.
Simmons' family said they were "deeply saddened" to announce the rapper's death, adding that he died "with his family by his side after being placed on life support for the past few days."
"Earl was a warrior who fought till the very end," his family said in a statement. "He loved his family with all of his heart and we cherish the times we spent with him. Earl's music inspired countless fans across the world and his iconic legacy will live on forever. We appreciate all of the love and support during this incredibly difficult time. Please respect our privacy as we grieve the loss of our brother, father, uncle, and the man the world knew as DMX. We will share information about his memorial service once details are finalized."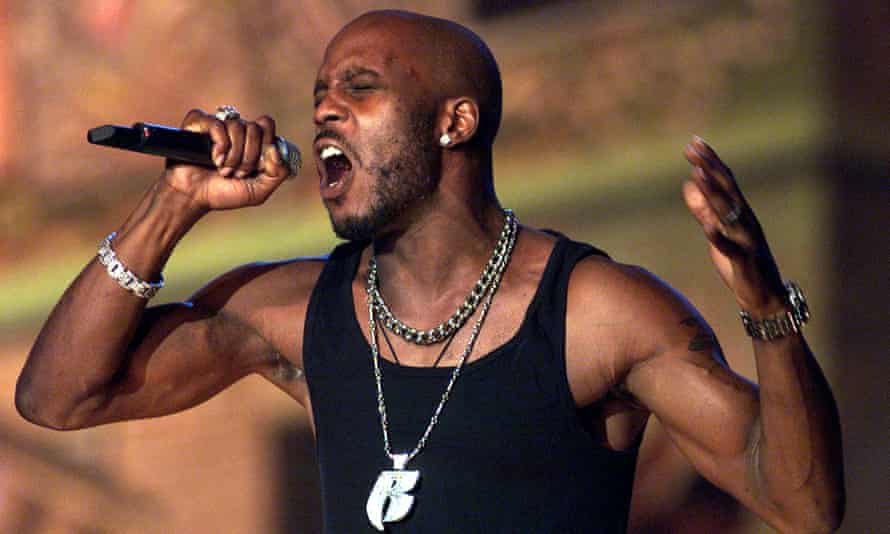 On Friday, April 2nd, Simmons was rushed to the hospital and by Saturday morning, the rapper's lawyer, Murray Richman, confirmed that he was in a coma and on life support in the hospital's critical care unit. "Last night, Earl 'DMX' Simmons was rushed to the hospital after collapsing at home," a rep for the rapper said in a statement on Saturday. "At this time, he remains in ICU in critical condition."
The first rapper to have his first five albums go straight to the top of the US chart.
DMX, who has died aged 50 following a heart attack, established himself as the premier exponent of hardcore rap in the aftermath of the violent deaths of the Notorious BIG and Tupac Shakur. He announced himself with his multi-platinum-selling debut album It's Dark and Hell Is Hot (1998), a stormy survey of greed, violence, crime and betrayal, which also displayed his gift for blending light and heavy textures behind an intense, menacing presence at the microphone.
Before the end of that year DMX had released his second blockbuster, Flesh of My Flesh, Blood of My Blood, another huge seller. He was suddenly the new king of Planet Rap, yet when the 1999 Grammy award nominations came around he was nowhere to be seen. This omission prompted the rap superstar Jay-Z (who would win the best rap album Grammy that year) to boycott the awards ceremony "because too many major rap artists continue to be overlooked", as he put it. "Rappers deserve more attention from the Grammy committee and from the whole world."
Grammy recognition never came DMX's way, probably because he embodied the edgy and lawless life depicted in his work, even if he did protest that he was a Bible-reading Christian. The son of a broken home who lived on the streets for much of his youth, DMX spent so much time in jails and courtrooms, because of innumerable arrests for drugs, firearms, robberies, tax evasion and more, that it is remarkable he was able to find the time to make records and appear in films and TV. "I'm not going to make [my music] for the mainstream," he told GQ in 2019. "I'd rather make music for people that I come in contact with, people that I can count on. That's what I make my music for. People in the hood.
However, the past five years of DMX's life were plagued by more legal issues and drugs.
In 2017, the rapper was arrested on tax-fraud charges and accused of withholding $1.7 million from the IRS. While awaiting trial, the rapper again relapsed and was sent to a drug-rehabilitation center. He ultimately pleaded guilty to the charges and was sentenced to one year in prison. Following his release from prison in 2019, and a triumphant return to the stage at the Masters of Ceremony event at Barclays Center in Brooklyn, DMX embarked on a tour to celebrate the 20th anniversary of It's Dark and Hell Is Hot. Months later, however, DMX canceled a slate of concerts in order to return to rehab. In his ongoing commitment to putting family and sobriety first, DMX has checked himself into a rehab facility," a rep for DMX wrote on his Instagram in October 2019. "He apologizes for his canceled shows and thanks his fans for their continued support." In July 2020, DMX re-emerged to face off in a Verzuz battle against Snoop Dogg. It would mark his final public performance. Long after his death, DMX will be remembered for blazing new paths and remaining defiantly himself. "I'm definitely a free spirit," he once told MTV. "I could go with no direction. Just go. I'll find what I find. I'll end up where I end up. I'll end up there. And there is never a bad place, because you always learn something from it. … I like to just go with the wind."